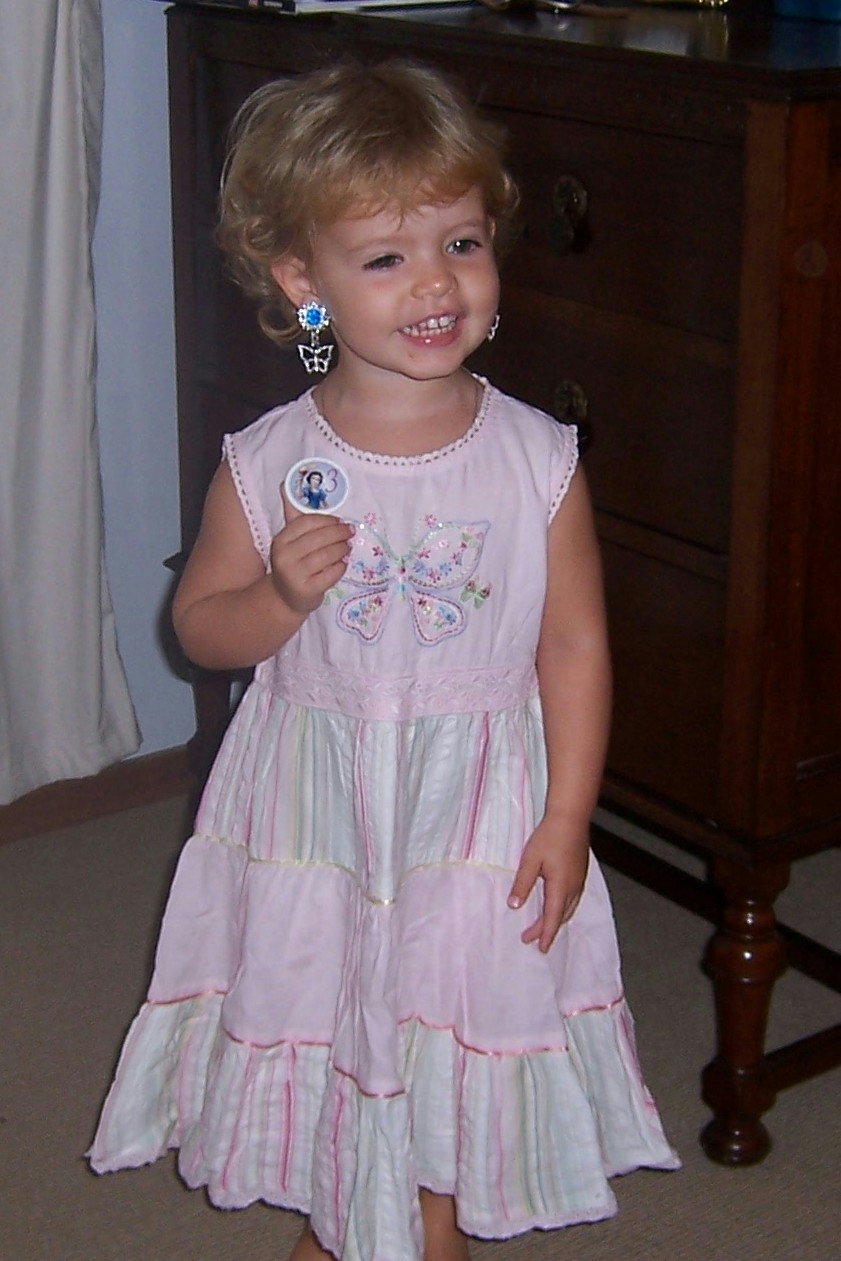 We still can't believe it. Where did those 3 years go?
Of all the pressies that she got (and there were a few) those earrings had pride of place. Thank you Keith and Marie. (hopefully the photo is there)
The party was fab with loads of 3 year olds, a bouncy castle, a chocolate cake and a trashed house. It took us 3 days to clear up and I think that David and I had as much fun as Nora. I know David was a big hit on the bouncy castle.
We are all well and are now coming into winter which is great. We suddenly have a lot more time on our hands and are off for a short break next week. It is then our 20th wedding anniversay in June (which I also can't believe) and we are off to lay on a beach in Fiji for a week. So lots to look forward to.
Last month we became Australian citizens which we were very excited about. Now we can have ozzie passports and come and go as we please for ever which is great. It will soon be 4 years that we are hear so it must be time for a change for us. Watch this space!!!!
Erin is now 7 months old and has had 2 teeth arrive in the last couple of days. She starts swimming lessons next week as she loves the water. Nora and her will go on the same day as Nora is able to go on her own with the teacher and David will take Erin into the baby class. He loves it as there are lots of young mums there. He doesn't realise that they probably think he is a dirty old man.
Hope you are all well and that you are all enjoying the great weather over there. I know we haven't been the best at keeping in touch but we think of you all often. Now that Erin is going through the nights we hope that our evenings are not so hectic and we can get in touch with you.
Take care
With love
The Woosleys