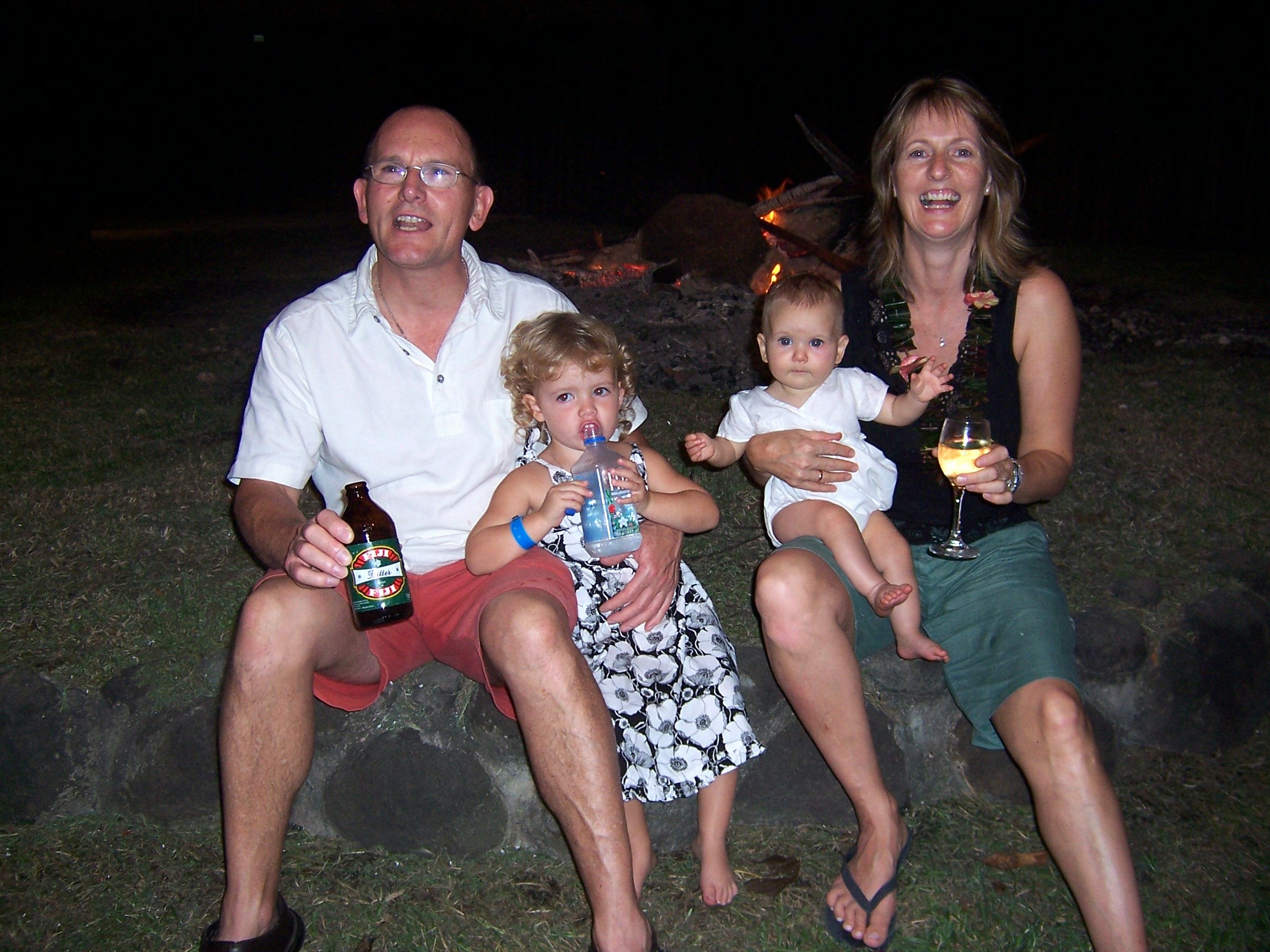 Hi everyone
Here we are on our 20th Anniversary on sunny Fiji. It was great and I can certainly recommend it as a family holiday destination. The people are amazing with children and it is so relaxing and even more laid back than Greece if that is possible. I never realised that it is so close to us being only 3 hours away. A bit like going to Spain really. The resort was fab and when we got there we were upgraded to an "executive suite". Handy to know the local village Chief who is friendly with the reservations manager. Meli (the Chief) comes to Byron Bay a lot and we know him through friends. The shower was bigger than our whole bathroom and the view was just as you see in the postcards. Nora was really excited to see a wedding on the beach and after going to have a look (in her bikini) she was invited to be in the wedding photos with the bride and groom. She was over the moon. I will try and put the photo here as well.
Now it is on to our next trip. Skiing in New Zealand in August and the resort we are going to had 6 inches of snow the other night so it is looking good. You just try and get snow gear here though. Nora is booked in lessons and we are hoping that after 3 days she will be able to come out with us. We are going with David's sister Lisa and her husband Peter who live in Aukland.
We are in the middle of winter here and the temperature at night is a "freezing" 9 degrees. Thankfully it is still 22 in the day so not all bad.
Hope you are all well and enjoying your summer
with love
The Woolseys